Delight Voice & Soul at the Fullmoon Wellness Retreat 2023
In 2023, the Tyrolean Alps will host an unforgettable experience. Take a break from everyday life at the Full Moon Wellness Retreat🌕!
Your Voice! Your Body! Your Soul!
Don't miss the 2023 Full Moon Wellness Retreat! Experience Voice Healing, Yoga, and authentic Native American sweating.
*Early Bird Special available until the 20th of December 2022 all prices incl. VAT.
What to expect: be amazed and discover yourself!
Three absolute masters will guide you through three amazing practices for your well-being: Voice Healing, Yoga, and Sweat. Plus, it all happens over 3-4 days in a stunning wellness hotel in one of the most picturesque parts of the Alps. All meals, hotel, and soulfood included!
A voice healing session with Liz Howard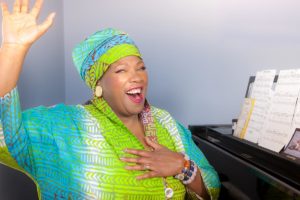 You're about to feel some endorphins! Liz Howard's Voice Healing is a game changer. Let go of the stress of everyday life with the unique mix of breathing exercises, creativity boosters, and profound songs.
Singing out loud has been shown to reduce stress and increase self-confidence in a variety of studies. Now, imagine these effects projected into the Tyrolean Alps with the incredible Liz Howard on full moon nights: this is the time for your spirit to really shine and heal.
Amira Ragab's "Joy Dealing" Yoga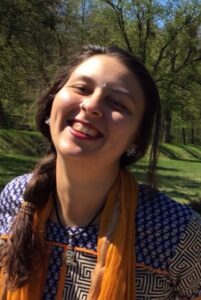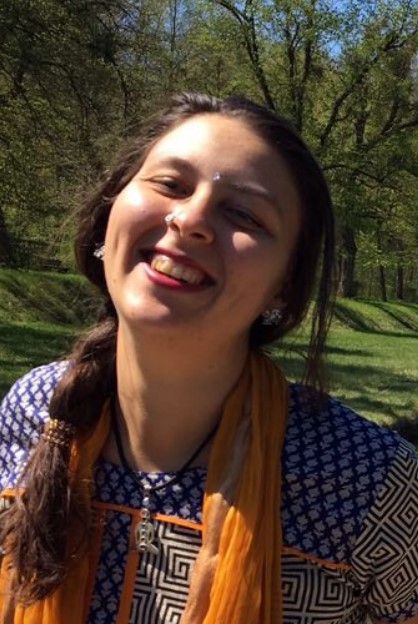 Through yoga with Amira, you can release negative feelings. Emotional blocks dissolve, allowing a sense of lightness to shine through.
Using her specially developed "Joy Dealing" sets, Amira helps you release chronic pain and tension, so you can move forward in life instead of withdrawing.
As a yoga coach trained in India, Amira now brings her years of experience to the Tyrolean mountains. You can definitely let loose some tension here, even those you don't even know about.
Join Alan for a sweat session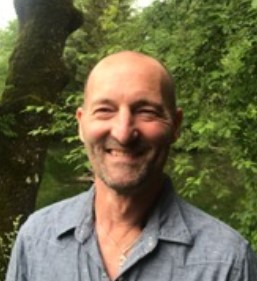 The Sweat is a North American indigenous ritual that Alan brings to Tyrol from the Cherokee. The sweat lodge is an extraordinary experience that takes all your worries away from your body and mind.
Embrace silence, live the moment, and discover your inner voice.
Want to uncover your weaknesses and put a face on your strengths through the power of community? If that's the case, sweating with Alan will be unforgettable.
Get your early bird special now
Don't miss out on one of three full moon dates. There are only a few spots left, so don't wait too long. Would you like to see a glimpse of the incredible nature that awaits us at our workshop? Check out this excerpt from "The Sound of Music", set right where the Fullmoon Retreat will be held:
Coaches
Alan Ried

Sweat Expert

I first attended a sweat lodge with Dr Harvey Mette Silverfox 22 years ago. He was a Cherokee elder. For me, it was an experience like coming home. He taught me how to tend the fire and how to prepare a lodge. I realized in this sweat lodge that I was confronting myself.

In a sweat, I'm experiencing what's most meaningful to me. In these moments of silence, I hear my inner voice and understand where I stand and where I want to go.

What's special is having an experience in community that's totally personal. It's the quality of prayer. Our greatest weakness, our greatest strength, comes out in that moment. We enter the hut together to sing, to acknowledge our gratitude, our heritage. We let go of what we do not need and embrace what we want for the future.

Amira Ragab

Yoga Meisterin

I am a vibrant, optimistic, holistic life coach that is passionate about sharing the joy of life with people. I am a certified yoga teacher that is inspired by Indian philosophy and I love to share a positive spirit and spirituality with my clients and surroundings to help them achieve their goals whilst having fun.

Liz Howard

Voice Guru

Elizabeth "Liz" Howard is a keynote singer, TEDx speaker, presenter, trainer, and communications coach. For many years, she's been teaching and training people about stage performance and public speaking.

Her success comes from years of training in the performing arts and having been on stage for more than 30 years. As a mezzo-soprano, Liz began her career in 1987 under George Byrd and Elaine Baker. In Europe, she's been teaching for over 12 years, delighting audiences as a coach and speaker.

As part of her academy Soulfood Seminars, Liz provides trainings and coaching through innovative concepts, such as Voice Healing which you will experience during the Fullmoon Retreat 2023.